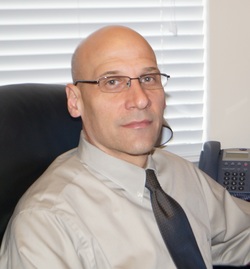 Donald J. Felicella, President

Donald is the Primary Accident Reconstructionist at Felicella Consulting, Inc. and has more than 25 years experience in the field. To learn more about his qualifications and credentials, contact us for his current CV.
He is also the author of "Forensic Analysis of Seatbelts", published by Kinetic Energy Press.

---





Jozie Felicella, Office Manager and Assistant
Jozie has been employed with Felicella Consulting, Inc. since 2003.

AnnaLina Felicella, Technician
AnnaLina is a part time Technician and Assistant at Felicella Consulting, Inc. and is also a full time student at Florida Atlantic University, majoring in Biomedical Engineering.